In the rat race for success, people often forget to take care of the most important thing they own, which is their health. One of the leading reasons for deteriorating health is stress. Taking on huge amounts of pressure leads to both physical and mentals strains on the health of an individual. In order to continue working hard, you must have a functioning and well-oiled body to cooperate with you.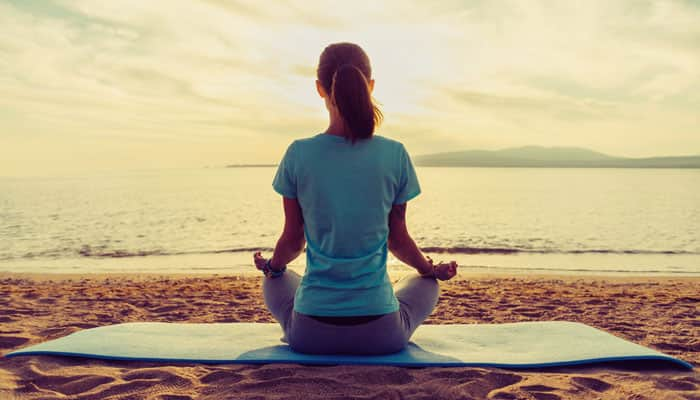 People are not willing to take out huge portions of their day to relieve some of the pressure their minds and bodies are feeling. However, it is extremely important to let off steam at some point or another, or you may internally combust. Just like a pressure cooker, it is okay to take a certain amount of pressure. In some ways, it is necessary to do so in order to achieve the targets you set out to achieve. But if there is no outlet for this pressure, you become a ticking time bomb and inevitably explode.
If you are not willing to take some time off in order to do so, there are a few solutions which may lighten your mind that does not take up a lot of time. These simple yet effective methods will give your mind some much-needed relief. Mentioned below are some of the simple yet stress-relieving methods.
The main prerogative of stress relieving is to let your mind be at ease. Eating healthy foods at regular intervals is like fodder for the brains. It allows it to remain active and fresh. This way you will be more focused and attentive when you are working. Similarly, exercising is the reset button for the mind. It releases endorphins into the mind. These provide a state of euphoria for a small period of time and allows your brain to refresh and start up again to go to work again
.
There are many techniques which allow you to clear your mind and allow it to go far away from work for a while. Some of these are obvious like yoga or meditation. You can also take long walks or spend some time reading a good book in silence. Listening to music or letting loose and dancing for a while is a good way to keep your body and mind active. You can also take up playing a sport for half-an-hour a day or join the gym.
It is a part of life to fall sick or to need some sort of medical assistance. Instead of being worried about it or thinking about it in the back of your mind, you can take a few measures that ensure that you have all the care you need if or when you need it. Instead of stashing a large amount of cash into saving, you may take medical insurance. For a fraction the sum you would be stashing, you can get health insurance. It would provide you with the assistance you need. There are many sites online which help you decide which policy you should opt for quickly. iSelect Health Insurance is one such online forum.
Spend Time with Loved Ones
Spending time with family and friends has always been a way to let go and enjoy. Being with the people who love you and whom you love is always a joyous part of life and one can do it as often as desired.
The key to living a satisfied and fulfilled life is to be happy and healthy. There is no point taking unnecessary stress and pressure, which only leads to you harming yourself or those around you.